Alcohol detox is the first stage of treatment for alcohol use disorder. If you are considering alcohol addiction treatment for yourself or a loved one, you may be curious about how this treatment works and what it involves.
Continue reading to learn more about what happens during alcohol detox, and how to contact our treatment center if you or a loved one is ready to recover from alcohol addiction.
First, You Receive a Medical Assessment
Everyone reacts differently to alcohol withdrawal, which is why many alcohol detox centers develop customized treatment plans for each patient.
Before you begin alcohol detox, our medical staff will perform a comprehensive evaluation of your medical history and gather as much information as possible about your addiction and unique situation. Your medical assessment will be performed by a combination of nurses, doctors, psychiatrists, psychologists, counselors, and other addiction treatment experts — each of whom can weigh in about the types of treatments that may benefit you the most.
The medical assessment allows us to find out whether you have been using alcohol with other substances and helps us determine the types of medications you will need. It also helps us determine whether you are at risk for complications including seizures, whether you need psychiatric care, and whether you need 24-hour medical supervision.
During the medical assessment, we will also discuss how long you can expect to stay and recover at our facility. Alcohol withdrawal can take anywhere between two and 10 days or longer, though we may be able to give you a more accurate estimate on this timeframe based on the results from your evaluation.
The Alcohol Detox and Withdrawal Timeline
Alcohol withdrawal symptoms usually begin within six to 24 hours after your last drink. Your alcohol detox treatment will begin immediately after we complete your medical assessment.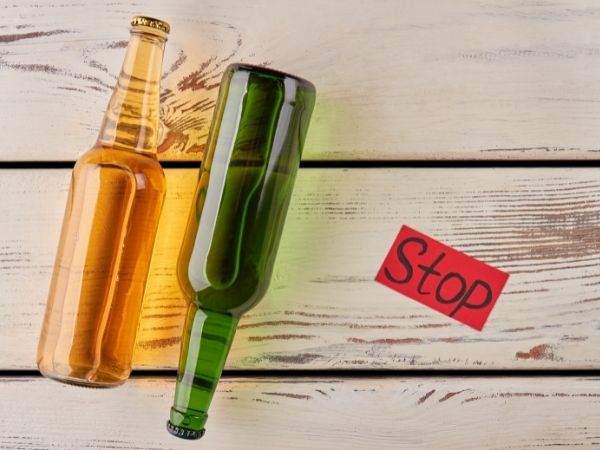 At our facility and at many other Arizona alcohol detox facilities, treatment takes place in a relaxing, home-like environment where you go through withdrawal. Our nurses and doctors are also trained to anticipate withdrawal symptoms. They can talk to you about which symptoms you may experience first. Mild symptoms are usually treated with medications that specifically reduce and minimize those symptoms.
Common alcohol withdrawal symptoms include:
— Anxiety
— Nervousness
— Depression
— Excess sweating
— Shaking and tremors, particularly in your hands
— Dehydration
— Fatigue
— Mood swings and irritability
— Increased heart rate
— High blood pressure
— Insomnia
— Nightmares
— Nausea and vomiting
— Diarrhea
Many of these symptoms peak and are most severe after 36 to 72 hours. This is when you may feel the worst. After 72 hours, your symptoms will gradually dissipate over the next few days.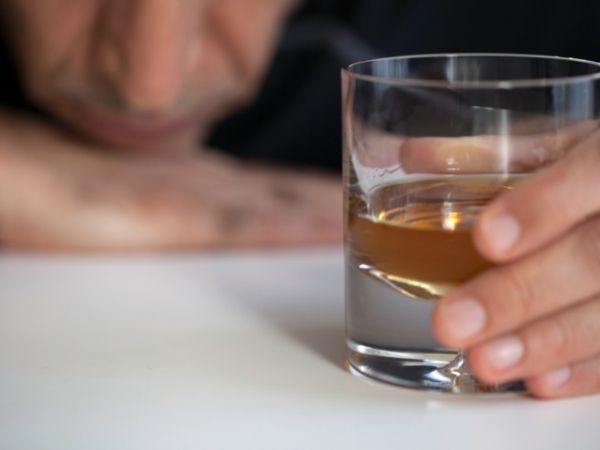 If you experience moderate to severe alcohol withdrawal symptoms, we may also give you diazepam. Diazepam is a benzodiazepine medication with the potential to minimize and greatly reduce severe symptoms including anxiety, nervousness, and insomnia. Diazepam can also reduce your risk for seizures; this is a common complication of withdrawal among those with severe withdrawal syndrome.
For the duration of alcohol detox, we will encourage you to rest and get as much sleep as possible. Some patients find that yoga and gentle exercise helps relieve symptoms, though physical activity may not be ideal for everyone — especially those with severe symptoms. We will also encourage you to drink plenty of water to stay hydrated and provide you with highly nutritious meals that can help boost your strength and immunity as you continue to recover.
Receiving Medications That Promote Abstinence
Alcohol detox helps you overcome physical dependence on alcohol, but it won't necessarily reduce your cravings for alcohol. Many alcohol detox facilities in Arizona, including Buena Vista Health and Recovery Centers, offer medication-assisted treatment (MAT) services to patients who need help staying sober after completing their detox programs. MAT also combines counseling and behavioral therapy with medications — all of which equip patients with the support, skills, and training they need to stay sober and avoid relapsing after returning home or to their sober living communities.
Medications you may receive as part of MAT include acamprosate, disulfiram, naltrexone, and topiramate.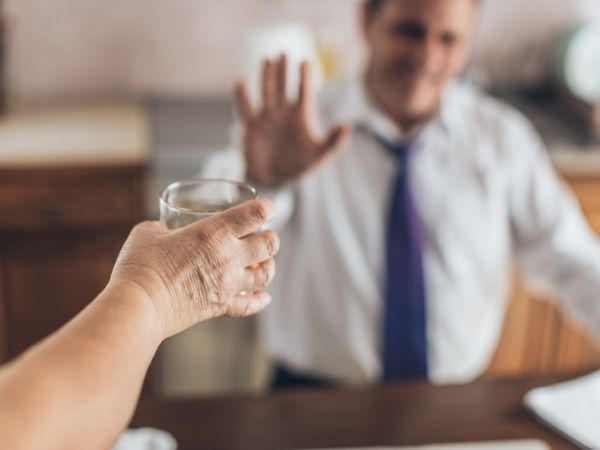 Acamprosate reduces symptoms of alcohol withdrawal and acts on certain brain chemicals to reduce your desire to drink. Disulfiram works as an alcohol deterrent, as it causes unpleasant side effects if you drink alcohol while using this drug. Naltrexone also reduces your desire to drink by blocking the pleasurable effects of alcohol. Topiramate helps reduce your cravings for alcohol to help you stay abstinent.
After you complete your alcohol detox program, we will talk to you about MAT and about the possibility of using one or more of these medications to stay sober.
Starting An Alcohol Rehab Program
We refer the majority of our patients to an alcohol rehab program after they complete alcohol detox. The behavioral therapies at alcohol rehab can help you change harmful attitudes and behaviors related to addiction. They also teach you effective ways to manage triggers such as stress and anxiety that may cause you to drink. Alcohol rehab centers also offer dual diagnosis therapy for people who are diagnosed with mental health disorders including depression, bipolar disorder, and schizophrenia after alcohol detox.
Medication management services, MAT, Alcoholics Anonymous (AA), and group counseling are some of the many other services and therapies available at alcohol rehab. Some facilities also offer fun recreational therapies such as art therapy, music therapy, and horse therapy to enhance your recovery experience.
Finally, going to alcohol rehab comes with a wide range of benefits. It will help you achieve long-term sobriety after recovering from alcohol dependence. Without behavioral therapy, you face a greater risk of relapse, especially if you're not sure how to cope with stress and other problems without turning to alcohol. We will be more than happy to help you find a rehab center that offers everything you want and need to experience a healthy, long-term recovery.
Alcohol Detox Treatment in Arizona
At Buena Vista Health and Recovery Centers, we will help you experience a safe, comfortable alcohol detox in Arizona and answer any and all questions you may have about alcohol treatment. Call us today at (800) 922-0095 to learn more about our available detox services. You can also visit any of our locations:
CAVE CREEK
29858 N. Tatum Blvd.
Cave Creek, AZ 85331
CHANDLER
3033 South Arizona Avenue
Chandler, Arizona 85248
TUCSON
5151 East Pima Road
Tucson, Arizona 85712
SCOTTSDALE
8171 E Indian Bend Rd
Scottsdale, AZ 85250