Struggling with drug or alcohol addiction can leave you feeling isolated and lonely. It doesn't have to be that way. You're not alone. Buena Vista Recovery is here to provide the support you need to get clean. Step into a substance abuse program and start your path toward a better tomorrow.
It's time to take back your life. Call our admissions hotline at 800-922-0095 today.
ARIZONA PATIENT-CENTERED DETOXIFICATION AND SUBSTANCE ABUSE FACILITY
When it's time to take the first step on the road to addiction recovery, you want to take that step with a highly rated, professional, medically managed substance abuse recovery program such as the ones we offer.
Here, our patients are at the center of everything we do. Our abuse rehab center:
Is staffed with some of the best mental and behavioral health professionals as well as case managers who follow the success of our patients and their families
Provides patients with access to all services needed in their recovery through affiliations with nationally recognized leaders in behavioral health
Fosters a unique, positive peer culture that promotes and cultivates a family atmosphere in which our patients feel loved and welcomed
Offers a wide range of substance abuse detox programs in our modern, comfortable, safe and secure state-of-the-art campus
Learn more about our Arizona substance abuse rehab facility here.
What Causes Addiction?
No two people are alike. Each person's addiction experience is complex and unique. Any number of risk factors can combine in just the right way to trigger drug and alcohol abuse. These factors might include:
Genetics and family history
Easy access and use of drugs or alcohol at a young age
Early, heavy exposure to substance use through family or media
Additional mental health problems
A history of abuse or neglect
A high amount of past or present family conflict and violence
What Is a Substance Abuse Program?
Treatment for addiction starts with a detox period. Entering a substance abuse program means having scientifically backed support throughout the process.
Lasting recovery starts next. Substance abuse treatment programs provide counseling and therapy to encourage lifelong changes and healing. There is no cure for addiction, but substance abuse programs offer the training and weapons you need to go into battle. They help you prepare to fight back and win.
Buena Vista Recovery programs focus on the individual. Your unique circumstances will help us design a successful treatment plan.
How Long Do Substance Abuse Programs Last?
The length of treatment varies according to your personal needs.
You've been battling alone for long enough. You are brave and strong. You can do this. Reach out to our admissions team and find out how we can help.
Does Insurance Cover Substance Abuse Treatment?
We work with a large number of insurance companies, including:
Aetna
Blue Cross/Blue Shield
Cigna
Coventry
HealthNet
Humana
United HealthCare
And many others
Most insurance companies cover some part of addiction rehabilitation services, but the amount and qualifying services vary. We can help. Just fill out our simple insurance verification form, and our admission specialists will be able to give you a detailed quote to help you understand your options.
Our Credentials
At Buena Vista Recovery, we believe our patients deserve an experienced, educated and highly credentialed team. We strive to be recognized in the industry as a leader; we actively participate in industry associations for best practice sharing; and we maintain accreditations that ensure we are recognized as the best in the industry.

Accreditation by The Joint Commission is considered the gold standard in health care. Buena Vista Recovery earned this credential by undergoing a thorough review to determine that our staff and campus meet rigorous performance standards in delivering quality care in a safe environment.

The ICOTP is committed to ensuring that people suffering from addiction receive ethical and quality care. As an ICOTP member, Buena Vista Recovery advocates for a third-party quality assessment of its business ethics, integrity and transparency.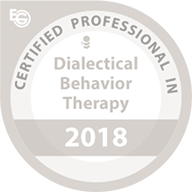 Certified Professionals in Dialectical Behavioral Therapy
Dialectical behavioral therapy (DBT) is a type of cognitive behavioral therapy. Cognitive behavioral therapy tries to identify and change negative thinking patterns and pushes for positive behavioral changes. DBT may be used to treat suicidal and other self-destructive behaviors. It teaches patients skills to cope with, and change, unhealthy behaviors.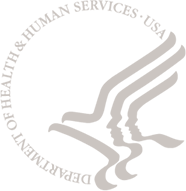 SAMHSA, an agency within the U.S. Department of Health & Human Services, leads public health efforts to advance the behavioral health of the country. Its mission is to reduce the impact of substance abuse and mental illness in our communities.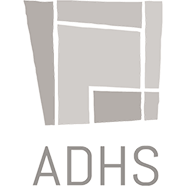 Find licensing and certification information about child care, behavioral health, assisted living, foster home inspections, long-term care facilities, hearing aid dispensing and more.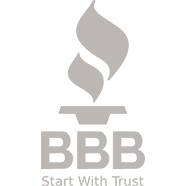 BBB helps people find and recommend businesses, brands and charities they can trust.
Get Started Today
Ready to learn more about our drug and alcohol abuse programs? Find out why Buena Vista Recovery is a leading substance abuse rehab facility by talking to one of our expert team members today. We are here to help.