What is Dual Diagnosis Treatment?
Often, a person suffering from a substance abuse condition will also suffer from a mental health condition. They are common comorbidities that occur together frequently, enough to say that struggling with addiction will likely increase a person's risk for developing other mental health conditions and vice versa. Dual Diagnosis Treatment for Arizona patients endeavors to address this; when a person has both a substance abuse disorder and a mental health disorder, their treatment becomes more complicated.
As their two conditions will tend to make each other worse, handling them with care is important. This helps avoid more severe effects and achieve good health outcomes. Dual diagnosis treatment takes the two conditions together; this addresses the tendency for the two co-occurring conditions to make a recovery difficult.
Recommendations for Those With Dual Diagnosis
Treatment and care for substance abuse and mental health conditions be continuous. Clinics with dual diagnosis treatment in Arizona have already adopted this practice. Also, many rehabilitation facilities now have healthcare professionals that help patients deal with both their addiction and mental health conditions.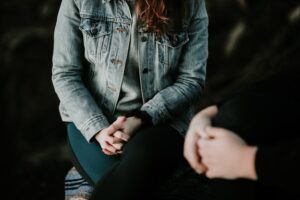 In general, specialists handling patients with dual diagnoses should have a cooperative relationship with their patients for the best results. Both psychological therapy and medication may treat dual-diagnosis patients. An approach that empowers patients to make their own choices and take charge of their recovery is often employed. It also works best with the support of family and household members.
A support system made up of loved ones cannot be understated. These people are to play an active role in the patient's recovery, whether or not there are sessions that include them. They can offer their support or encouragement, as well as make the patient feel that they are not alone in their journey to overcome their conditions.
If the patient resides in Chandler or Tucson, a dual diagnosis treatment in Arizona effectively prevents relapse rather than treat one condition at a time. As a result, it is becoming an increasingly dominant approach to handling patients suffering from substance abuse and mental health conditions.
Signs that you need dual diagnosis treatment
A psychiatrist or addiction specialist can only accurately make a dual diagnosis on a patient. However, some signs point to the notion that you or someone you care about may need to see a healthcare professional evaluated.
Since about half (or more) of the people struggling with substance abuse will experience a mental illness at one point or another, it is best for anyone who has an addiction or thinks they might be developing addiction behavior to see a psychiatrist for a session. Aside from substance abuse, there are many signs of psychological distress that can serve as warning signals.
Psychological Distress
People that are exhibiting specific common symptoms may be candidates for a dual diagnosis. For example, having trouble maintaining focus or performance at work or school and participating in any behavior that can be harmful to the self or others are possible signs of psychological distress.
Altered sleep-wake cycles (difficulty sleeping or sleeping too much), as well as unusual eating habits (eating too little or too much), may also be signs that something is wrong. Finally, of course, increasing reliance on alcohol, drugs, gambling, or other recreational activities is a sign to get help.
Isolation and Lack of Interest
Other signs that someone may be going through low points in their mental health may be isolation that turns away even loved ones and loss of interest in things used to give pleasure (such as hobbies or passions).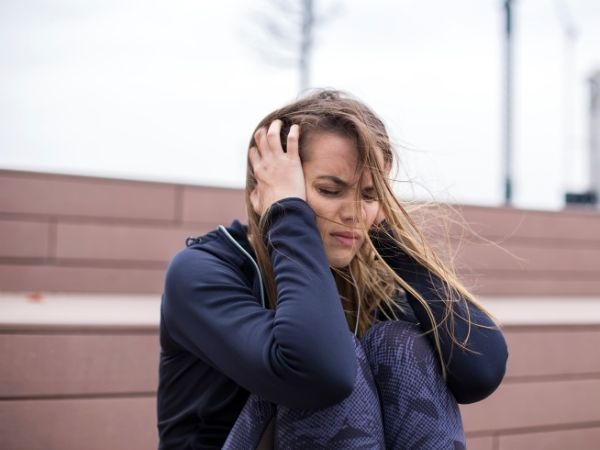 Negative Emotions
People that feel a prolonged sense of worthlessness, guilt, or extreme sadness may also be experiencing struggles in mental illness. Anxiety to the point that it interferes with daily life and normal function is a clear sign.
Other mental illnesses that come with dual diagnoses may not necessarily be depression or anxiety, although these are the most common. Instead, exaggerated and abrupt changes in mood (suddenly becoming very happy or very sad) may indicate mood disorders.
Repetitive Behaviors and Hallucinations
People that have to do certain rituals or do things an excessive number of times to relieve their anxiety may also benefit from a check-up. Seeing, hearing, or feeling things that are not real is also a sign to see a psychiatrist.
Always note that while these signs may point to something being wrong, they are not necessarily sure signs that a person is in psychological distress.

How are patients with dual diagnoses treated?
Although patients suffering from both addiction and a mental illness may be having a tough time, dual diagnosis treatment helps significantly by increasing the chance of recovery and decreasing the likelihood of relapse.
As a treatment method, it focuses on addressing both the psychological and substance abuse disorders together; this is a vast difference from the more traditional schools of thought that treat them separately (one at a time). With dual diagnosis, the conditions are treated as not necessarily separate but as contributing to one another.
The critical implication this has on treatment is that both addiction and mental health treatment plans must work in tandem. The healthcare professionals treating the respective conditions (if they are two different people) must be well-informed of their patient's progress in all aspects. It can be said that dual diagnosis treatment is entirely holistic in that sense.
Treatment For Both Addiction and Mental Illness
Dual diagnosis patients often require a combination of treatments to address both conditions. They undergo treatment for their conditions simultaneously, making progress as a whole person. This is especially important in the psychotherapy aspect, where much of their progress is made. Medications are also often prescribed to help patients manage symptoms. However, there is debate on whether or not it is better to have patients taking medicine for their mental health conditions while undergoing rehab.
Both psychological disorders and people's experience dealing with them are infinitely diverse; every person's journey to overcome addiction is also unique. Because of this, plans for dual diagnosis treatment are best when tailor-made to suit the individual. Although there are trends for what works best, healthcare professionals can craft strategies that they believe will be best for the specific person.
As mentioned earlier, a patient-led approach tends to work quite well. This is because people taking control of their recovery and making their own choices is often empowering and healthy. In addition, the importance of the role that their loved ones play in their recovery cannot be understated. Finally, with a healthy, holistic dual diagnosis treatment, many patients have recovered with a lower chance of relapse.
Finding The Right Help
In any recovery, a capable and caring support group is necessary. It not only motivates the patient to recover but helps them sustain proper habits and ease future struggles post-recovery.
If you suspect that you or a loved one is struggling with substance abuse, a mental health problem, or a dual diagnosis, it's better to reach out sooner rather than later. There are many centers that offer dual diagnosis treatment in Arizona that you can reach out to.
Here at Buena Vista Health and Recovery Center, we want to help in any way we can. Our caring healthcare professionals offer substance and mental health treatment services in Arizona that are patient-focused and effective.
We want to be a part of your success story. Your recovery is our priority. Take the first step to a better life by calling us at 480-680-0606 or go to any of our locations:

CAVE CREEK
29858 N. Tatum Blvd.
Cave Creek, AZ 85331
CHANDLER
3033 South Arizona Avenue
Chandler, Arizona 85248
TUCSON
5151 East Pima Road
Tucson, Arizona 85712
SCOTTSDALE
8171 E Indian Bend Rd
Scottsdale, AZ 85250