One of the most common benzodiazepines being abused today is Xanax. In 2019 alone, 16% of overdose deaths from opioids also included benzodiazepines. Xanax addiction is an example of prescription drug abuse that's becoming rampant in the U.S. and other parts of the world. That's why it's important to help people with Xanax addiction and aid them towards recovery.
Withdrawal for Xanax addiction has more acute symptoms. It's therefore highly recommended to go to a treatment facility when undergoing withdrawal and detox. You'll also have a Xanax treatment addiction plan that's suitable for your needs and circumstances when you choose to recover at a rehab facility. When you follow a treatment plan tailored to your needs, the road to recovery becomes bearable, and the possibility of relapse lessens.
What Is Xanax?
Xanax is the brand name of alprazolam. It's a common prescription medication used to treat anxiety and panic disorders. However, long-term use of the drug can lead to drug dependence.
People who are abusing the drug or are taking it more than prescribed can develop Xanax dependence. These individuals may become tolerant of its effects over a certain period. As a result, they may need to take higher doses just to feel the same effects. This, in turn, increases the risk of misuse and abuse of the drug.
Xanax provides euphoric, sedative, and calming feeling. That is why it is one of the most abused drugs. The calming effect of the drug can be psychologically and physically addictive. Xanax addiction treatment centers are increasing as a response to the growing addiction.
Long-Term Side Effects of Xanax Addiction
Xanax addiction can have lasting effects on people who abuse the drug. These side effects can make a considerable impact on a person's quality of life. So if you or a loved one is planning on quitting, now is the best time to do it. Here are some of the long-term side effects of Xanax addiction:
-Psychological effects like paranoia, depression, and mania
-Loss of alertness, confusion, and feeling drowsy most of the time
-Cognitive impairments like memory problems and poor attention span
-Aggressive behavior
-Impairs motor skills such as driving and heavy equipment use, etc.
-Seizures
-Liver damage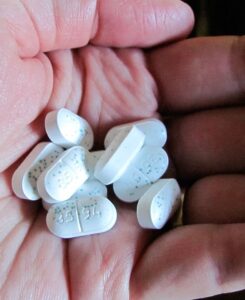 Xanax Withdrawal and Detox
It's important to note that abruptly stopping from taking the drug is not recommended. Doing so would cause severe withdrawal symptoms, which can be life-threatening. Therefore, it's best to undergo the withdrawal and detox process under the guidance of a health care practitioner. That way, there will be lesser risks with your rehab for Xanax addiction and may result in a higher success rate.
What Xanax Treatment Addiction Plan Should I Get?
There are several Xanax treatment addiction plans. However, the best plan for you is the one that's created by a health care professional. This will be specially made for your personal needs, financial budget, medical history, and addiction history.
Medically-Supervised Detox
During the Xanax withdrawal process, the patient may feel uncomfortable symptoms for the first few days. Therefore, a medically supervised detox can be of great help for patients during this stage. As the taper off begins, patients will be monitored continuously. They will be given medicine to ease some symptoms.
This stage is the first stage of the recovery process. After detoxification, patients can begin the treatment.
Learn more about prescription drug detox and where you can get it.
Inpatient Treatment
Inpatient treatment provides round-the-clock supervision. It also provides a structured and safe environment for the patient. It's highly recommended for severly addicted and first-time rehab patients.
Inpatient rehab for Xanax addiction is typically comprised of individual therapy and group counseling. Some rehab centers also include relapse prevention, family counseling, and aftercare support, among others. These programs help patients in addressing the underlying issues that led to their drug abuse. The length of the inpatient treatment depends on the patient's needs, progress, and insurance coverage.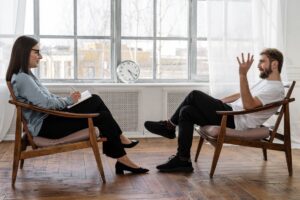 Outpatient Treatment
Xanax addiction treatment centers also offer outpatient treatment. It is usually the second step following inpatient treatment. It helps patients return to their routines and assimilation into daily life.
In some instances, patients with less severe Xanax addiction or those whose insurance plan doesn't cover inpatient treatment opt for outpatient treatment. It's also best for those with a strong support system.
Outpatient therapy usually includes individual and group therapy. It offers more independence as patients are more in control of their time commitment for therapy sessions. As a result, patients will have more time for their responsibilities at home and maintain employment.
Group Therapy
Some facilities have Xanax treatment addiction plans that include group therapy. Doing therapy as a group creates a safe space for patients who have the same struggles. The conversation that flows in the group is led by a trained counselor who encourages the patients to share their experiences with addiction.
Group therapy can also be a continuation of support after rehab. It can be a part of an aftercare plan outside a rehab facility. Joining groups that help deal with substance abuse is also a recommended. These group sessions can help prevent relapse as the recovery journey is a life-long process.
Xanax Addiction Statistics
Prescription drug abuse has become a subject of concern in our country due to its widespread occurrence. The Xanax addiction statistics from National Institute on Drug Abuse establish this point, and here are some of them:
-From 1996 to 2013, adults who filled a benzodiazepine prescription increased by 67%, from 8.1 million to 13.5 million.
-From 2001 to 2013, the percentage of individuals also prescribed benzodiazepines rose to 17% in 2013 from 9% in 2001.
-U.S. veterans with an opioid prescription may also receive benzodiazepine. This drug may increase the risk of drug overdose death.
Conclusion
Getting the Xanax treatment addiction plan that's right for you is possible and definitely the right step toward recovery. Working with a healthcare professional on your recovery journey will ensure that you'll get all the assistance you need and lessen the chances of relapse.
There are plenty of Xanax addiction treatment centers available for you, like Buena Vista Recovery. Our patient-centric recovery campus aims to help those with prescription drug addiction. Our goal is to help them get full recovery with tailored treatment plans. Call us now at (800) 922-0095, or get in touch with us by filling out this online form.
CAVE CREEK
(623) 323-1970
29858 N. Tatum Blvd.
Cave Creek, AZ 85331
CHANDLER
(480) 680-0606
3033 South Arizona Avenue
Chandler, Arizona 85248
TUCSON
(520) 436-7860
5151 East Pima Road
Tucson, Arizona 85712
SCOTTSDALE
(623) 323-7986
8171 E Indian Bend Rd
Scottsdale, AZ 85250