The health and economic effects brought by the COVID-19 pandemic continue to destabilize most of what we know about our lives. The mobility restrictions, unemployment, insufficient access to health and social services, and other support systems created or worsened the mental strain that most face. In fact, in a recent study in 2020, 4 in 10 adults in the US reported having symptoms of anxiety or depression—a significant jump from 1 in 10 adults in 2019. This led to increased alcohol and drug consumption, cementing the link between COVID-19 and substance use.
Implications Of Covid-19 To Substance Use
With the pandemic negatively affecting our mental health, many of us turn to substance use to cope with the stress we are experiencing. It was reported that around 12% of adults experienced increased substance use during the pandemic. Additionally, various studies and reports have indicated that people struggling with substance abuse during the pandemic might be one of the most at-risk populations during this time.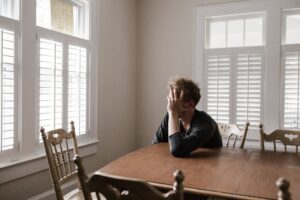 ECONOMIC INSECURITY AND LOSS
An economic loss like unemployment and income insecurity has been one of the implications of covid-19 to substance use. Job loss has been reported to cause higher rates of symptoms of anxiety and/or depressive disorder, which may eventually lead to other adverse mental health outcomes, such as substance use disorder or SUD. Sudden or involuntary unemployment also increases the severity of SUD symptoms as this removes the structure and a sense of purpose for people struggling with substance abuse. Additionally, people with SUD may use adulterated drug mixtures with unknown risks for overdosing and disease transmission since they can no longer afford their primary substance of use.
RESTRICTION ON MOVEMENT AND ISOLATION MEASURES
Although physical and social distancing and isolation/quarantine measures are vital in preventing and slowing down the spread of COVID-19, they are often associated with negative emotions like fear, anxiety, and sadness. These restrictions also magnify shrinking support systems, especially for people dealing with the death of loved ones, complicated grief, and prolonged bereavement. These conditions increase the risk for problematic substance use, known to trigger relapse. Furthermore, they can potentially intensify substance consumption.
ACCESS TO HEALTH AND SOCIAL CARE
Another link between COVID-19 and substance use is the resource allocation for health and social care for marginalized people. The pandemic's ongoing health and the economic impact resulted in cutting expenditures on health and social care, which led to much lesser services accessible for people relying on these programs. This magnifies the marginalization of people with SUD, as they often face stigma and discrimination and discourage them from seeking much-needed professional help for their addiction.
It is also worth noting that the connection between COVID-19 and substance use is not just limited to coping with emotional and mental stress; it also extends to false information, with people taking drugs or substances with the hope of 'preventing' the disease. In the next section, let us talk about the false beliefs surrounding the current health crisis and substance use.
Can Substance Use Protect You Against Covid-19?
Can alcohol consumption and using other substances protect you from getting COVID-19? The straight answer is no. According to the World Health Organization, people should not use in any circumstances any substance as a means of COVID-19 protection; it renders the opposite instead: substance use aggravates your risks for getting COVID-19. It can even worsen treatment outcomes in the case that you do get infected.
Some of the risk factors connected to COVID-19 and substance use:
Shared objects like tableware, pipes and even syringes increase your likelihood of infection. It also include neglecting proper hygiene, respiratory etiquettes, and physical distancing.

Coronavirus poses a serious threat to those who smoke (e.g. tobacco, marijuana, or vape). The disease primarily attacks the lungs.

People with problematic use of opioids and methamphetamines are also at risk. The drugs affect breathing and blood flow.

Substance use increases the risk for co-morbid health conditions like mental health disorders, HIV, hepatitis, and other diseases, which shrinks the probability of successful recovery from COVID-19.
Although the pandemic has brought heightened negative emotions, alcohol and drugs are never a good way to deal with our fear, anxiety, or isolation. Apart from the health risks mentioned above, substance use also poses socioeconomic vulnerabilities. This include homelessness and conflict with the law or imprisonment, increasing your exposure to the virus.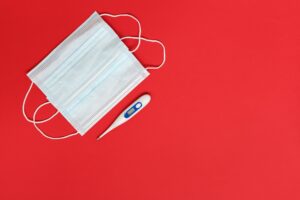 Covid-19 False Beliefs Among People Who Use Drugs
Although various health reports have been released regarding COVID-19, false beliefs surrounding the disease still circulate. Refer to some common misconceptions regarding COVID-19 and substance use below:
"My body is resistant to the virus."

"I don't need to follow prevention measures."

"Drinking alcohol and using substances protect me from infection."
The above statements are all false. No evidence has been found to back the false claims. Vulnerabilities to the virus vary depending on many factors like movement, health, exposure to positive cases, etc. No drugs, legal or otherwise, have been proven yet to prevent infection as of writing. To reiterate what we have discussed in our previous sections, using alcohol and drugs only increases your risks of getting infected. It also exacerbates other health and socioeconomic vulnerabilities that you may have.
Why You Need Addiction Treatment And Therapy This Pandemic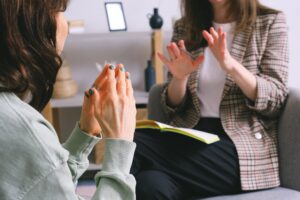 Amidst the uncertainties brought by the current health crisis, substance abuse treatment therapy remains vital. Addiction treatment and therapy during the pandemic can help you:
Develop coping skills to manage COVID-19-related triggers and stress

Get the structure and support you need during your treatment

Be more knowledgeable on how the pandemic and other current events affect your symptoms

Prevent other health and socioeconomic risks like co-morbidities, economic loss, and even death due to overdose
With the complex intersections of substance use and COVID-19, getting help for you or your loved one's problematic substance use has become more critical than before.
How To Protect Yourself and Others From COVID-19
The compounding strain of worrying about getting infection and possibly transmitting the coronavirus does take a toll on our mental health. One way of addressing this is taking necessary precautions to protect yourself and others from possible infection. These measures are significant for households and communities with unvaccinated members or people with compromised immune systems or other underlying conditions.
Wear masks.

Maintain a distance of 6 feet.

Avoid close contact with people who are sick.

Abstain from big gatherings, especially in places with poor ventilation.

Wash your hands and maintain good hygiene.

Regularly clean and disinfect, particularly high-touch surfaces (doorknobs, countertops, handles, sinks, etc.).

Monitor your health daily.
Health protocols vary per city and state, but you can find the general guidelines and other updates on COVID-19 via the Centers for Disease Control and Prevention's official page.
How We Can Help You
Be it in a pandemic or not, the stress of everyday living can compound into a strain that can adversely affect our mental, physical, and emotional health. Coping is especially difficult if you or a loved one is also struggling with addiction. Fortunately, treatment centers like Buena Vista Health and Recovery Centers offer programs and services to help you heal and recover.
Ready to regain control of your life? Take the first step on your journey to addiction recovery today.
Get in touch with us at (800) 922-0095 or visit us in the following locations:
CAVE CREEK
(623) 323-1970
29858 N. Tatum Blvd.
Cave Creek, AZ 85331
CHANDLER
(480) 680-0606
3033 South Arizona Avenue
Chandler, Arizona 85248
TUCSON
(520) 436-7860
5151 East Pima Road
Tucson, Arizona 85712
SCOTTSDALE
(623) 323-7986
8171 E Indian Bend Rd
Scottsdale, AZ 85250