Opioids are a broad class of drugs that ideally help people with pain. They interact with your brain's cells, altering your perception of pain and boosting feelings of pleasure. These medications don't cure you. Instead, these help you manage the pain.
They are naturally found in the opium poppy plant. Primarily, it is used for medical purposes. However, opioids have made their way into the streets. As a result, some people have been using it recreationally. This poses some serious issues because even medically, opioids have dangers.
In this article, we'll show you a short-acting opioids list. Aside from that, we will also talk about its difference from long-acting opioids. Also, we'll go over the dangers of this class of drugs, how to spot addiction and recover from it.
What are Short-Acting Opioids?
Short-acting opioids typically treat people dealing with acute or moderate pain. These drugs can be administered as single agents. Alternatively, it can be used as combination products that contain acetaminophen, aspirin, or ibuprofen.
The expected total duration of analgesia (loss of sensation of pain) is two to four hours, with the peak analgesic effect in 60 to 90 minutes. As for dosage intervals, sources generally cite that single-agent opioids have a four-hour dosing interval and combination products have a four to six-hour dosing interval.
Long-acting Opioids vs. Short-acting Opioids
Mainly, the difference between short-acting and long-acting opioids lies in the duration of use. Short-acting opioids treat acute pain while long-acting ones primarily treat moderate to severe-long term pain. giving them the alternative name extended-release opioids.
Doctors may prescribe long-acting opioids if you take a lot of short-acting medicine. The former can help you avoid fluctuations in pain relief while the latter cannot bring the same effect.
There are different types of long-acting opioids, for example:
-Fentanyl transdermal (Butrans)
-Morphine controlled-release capsule (Kadian)
-Hydromorphone extended-release (Exalgo ER)
-Oxymorphone extended-release (Opana ER)
Short-acting opioids list
Clinical pharmacy program guidelines by UnitedHealthcare shared a list of short-acting opioids. Both brand and generic versions of the products below are considered short-acting opioids unless said otherwise.
-Benzhydrocodone
-Butorphanol nasal spray
-Codeine
-Dihydrocodeine
-Hydrocodone
-Hydromorphone
-Levorphanol tartrate
-Meperidine
-Morphine
-Opium
-Oxycodone
-Oxymorphone
-Pentazocine
-Tapentadol
-Tramadol
Additionally, they also included products for cough and colds. These are products that contain a combination of codeine and hydrocodone with one or more of the following:
-Brompheniramine
-Chlorpheniramine
-Dexchlorpheniramine
-Guaifenesin
-Homatropine
-Phenylephrine
-Promethazine
-Pseudoephedrine
-Pyrilamine
-Triprolidine
What are the risks of taking short-acting opioids?
According to the Palliative Care Network of Wisconsin, two-hour dosing intervals for single-agent products pose no danger for patients, that is, with normal renal function and tolerating the drug without sedation.
Combination products, on the other hand, can be a concern for excessive acetaminophen. So, if a patient needs the medication at a four-hour dosing interval, it's recommended to switch to single agents without acetaminophen and/or add a long-acting product.
Opioids, in general, bring a few side effects. For example, sleepiness, nausea, and constipation for mild cases. However, others may be more severe. More serious side effects, undoubtedly, can be life-threatening and may be lethal. If the person's breathing is shallow, heart rate is slow and loses consciousness. When you experience this, apparently, it shows that you might have had an opioid overdose.
Opioid Addiction
Aside from the severe side effects, addiction is another serious problem that opioids may bring. As mentioned, opioids relieve pain and boost pleasure. In the same way, as you continue taking the drug, you develop a tolerance. Consequently, this will lead you to increase your dose to get an effect.
On the same note, you might take the medication more often. This happens once you start to feel like you can't stop yourself from using it. As a result, this will lead to abuse and possibly addiction.
Opioid addiction also has its own set of health risks, such as:
-Lower endorphin production in the brain
-Damage to vital organs like the brain and heart
-Muscle weakness or cramps
-Mental health disorders
-Increased risk for an opioid overdose
Signs of an Opioid Addiction
Knowing how to spot a substance use disorder (SUD) is beneficial, not only to you, but to a loved one, as well. If you see someone struggling with opioid addiction, you can be the help they need. Also, you can urge them to seek more help professionally.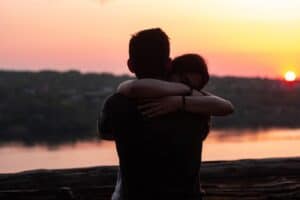 More than that, learning to identify these signs in yourself is the first step to recovery. To put it in another way, early detection is the key to easier withdrawal. In addition, addiction to any substance can be physical, psychological, and behavioral.
Physical Symptoms
Now take a look at the list below so you can determine which of these you currently exprience. Of course, these may be linked to other conditions too. But, generally, these are the physical symptoms of opioid addiction.
-Slow or shallow breathing
-Agitation
-Loss of coordination
-Sweating
-Shaking
-Drowsiness
-Slurred speech
-Intense vomiting and nausea
-Constipation
Psychological and Behavioral Symptoms
Aside from the physical symptoms stated above, there are others signs you need to check. Naturally, these are harder to overcome than the physcial conditions mentioned. Be aware of the common symptoms, such as:
-Increasing the dosage and taking it more often
-Frequent and intense cravings for the drug
-Depression
-Anxiety
-Constantly thinking about the next time, you can take the drug
-Extreme mood swings
-Irritability
-Drastic changes in sleeping patterns
-Little to no motivation
-Struggling financially due to the drug
-Stealing or always borrowing money for the drug
-Compromising responsibilities
-Isolating from friends and family to take the drug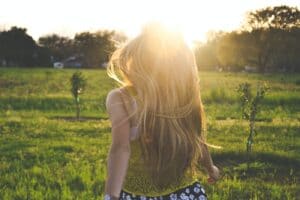 Opioid Addiction Treatment and Recovery
Although opioid addiction is a disease that causes pain, grief, and other problems, it's not the end of the line. With the development of technology and practices, addiction recovery has become more accessible and effective. For instance, we have Medication-Assisted Treatment (MAT), therapy, and 12-step programs. These are just some of the routes you can take to recovery. In time, you will finally fully recover through proper treatment.
So, have you decided that you want to turn your life around? Then, turn to Buena Vista Health and Recovery Center. Fully equipped, our team of professionals can help anyone struggling with a substance use disorder. Along with a variety of treatment programs, we can help you get your life back.
You can contact us at (800) 922-0095. Also, you can go to any of our locations below:
CAVE CREEK
(623) 323-1970
29858 N. Tatum Blvd.
Cave Creek, AZ 85331
CHANDLER
(480) 680-0606
3033 South Arizona Avenue
Chandler, Arizona 85248
TUCSON
(520) 436-7860
5151 East Pima Road
Tucson, Arizona 85712
SCOTTSDALE
(623) 323-7986
8171 E Indian Bend Rd
Scottsdale, AZ 85250