Finding a suitable rehab campus in Tucson, Arizona is not an easy task to undertake. Addiction is already a very serious problem; treating it should be done carefully and strategically. Withdrawal symptoms alone are enough to make anyone give up.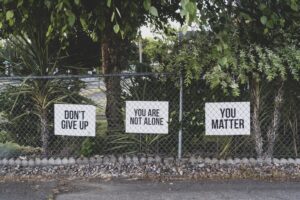 That's why it's crucial you find the right one that will guide you through recovery. With so many factors to consider, choosing the best facility can be a daunting task. It should be one that not only provides addiction help and treatment but makes you feel safe and comfortable.
To help you find the perfect rehab campus in Tucson, Arizona, this article outlines available addiction treatments, where to find them, and tips on choosing the best one.
What Are Treatments For Drug Addiction?
Although not all treatment programs are the same, some activities have been proven effective. In general, these are some activities you can expect in rehab.
Detoxification
The first step in most rehab programs is detoxification that allows your body to clear itself of addictive substances. But because withdrawal symptoms can lead to uncomfortable and even dangerous symptoms, medically-assisted detox lets you cleanse in a safe environment.
However, detox does not treat the root causes of addiction. For that reason, it's typically combined with other therapies and treatments.
Medication-Assisted Therapy (MAT)
When added to a comprehensive treatment program, MAT plays a massive part in your road to recovery. During treatment, doctors can prescribe certain medications that help manage withdrawal symptoms. These medications have various purposes that include reducing cravings, lessening addictive behaviors, and even improving mood.
12-Step Programs
12-step programs, also known as 12-step facilitation therapy, are a kind of group therapy that follows a plan to overcome compulsions and addictions.
Alcoholics Anonymous first developed this plan based on religious or spiritual beliefs. Despite that, the 12-step plan has many secular alternatives and proves to be an effective method.
Essentially, the model builds on the premise that people can help each other recover, but you cannot heal unless you surrender to a "higher power."
Contingency Management Therapy (CM)
Simply put, CM reinforces good behavior with tangible rewards. Several studies found its effectiveness in treating substance use disorders. In the case of maintaining sobriety, an article on the National Institute on Drug Abuse even says CM has been successful in combating relapse.
In Arizona, drug addiction help is a necessity. A report from the Executive Office of the President said that Arizona was among the top ten states with high rates of drug use in multiple categories. "Past-month use of illicit drugs other than marijuana among persons age 12-17" and "past-year non-medical use of pain relievers among persons age 12 or older" are just two of the categories the state was rated high in.
How Long Does Treatment Take
Again, rehab isn't "one size fits all." Your treatment plan relies on your situation, making it unique from everyone else's.
Still, there are general program lengths:
30-day Program –

A great starting treatment, the 30-day program allows you to understand the process and decide if you want to continue with a longer one. In it, you will overcome physical withdrawal symptoms, set up techniques to prevent relapse, and define a treatment course and aftercare.
60-day Program –

The 60-day program offers more time and support compared to the previous one. In addition to having more time to detox safely, you get therapy sessions that work on your addictive behavior.
90-day Program –

Many studies have found that the 90-day program has the highest success rate of the three programs. Much of the success is attributed to the length of the program. The longer you make improvements during treatment, the better the chances you will remain sober.
Where To Get Addiction Treatment
There are thousands of treatment facilities scattered across the country. Just in Tucson, Arizona, rehab campuses and programs are in the dozens.
In Arizona, a detox and outpatient treatment facility that's the cream of the crop is Buena Vista Health and Recovery Centers. Not only are we staffed with competent and caring people, but we offer a wide range of treatments that effectively help you in recovery.
From medical detox to inpatient rehab to outpatient therapy, our programs can help anyone struggling with addiction.
Choosing A Rehab Facility For You
Addiction is not the same for everybody and rehab will ultimately depend on your situation. Though you might find similarities in your circumstances with other people's, your experience in recovery will be vastly different.
With that said, here are some tips to help you pick the perfect facility for you.
Find out if the facility is licensed and accredited.
Addiction treatment is quite a delicate matter. So, making sure the mental health facilities in Tucson carry the appropriate licenses and accreditation lists as a vital step.
Being licensed and accredited basically means that the center is able and highly equipped to provide the services they offer, which is substance use treatment.
Ask what types of treatment they offer.
Look into the techniques they offer. Top-rated addiction treatment centers carry more and diverse options. They can make your personalized treatment plan align with your specific needs and goals. Additionally, make sure what they offer is effective and evidence-based.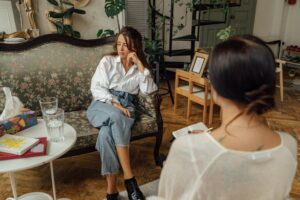 Consider the facility's location.
On the one hand, picking a center near where you live means you're closer to your support system. On the other hand, it also means you're closer to where your addictive habits formed.
Many professionals encourage recovering addicts to seek treatment away from their familiar environment. So, they distance themselves from the toxicity of the place.
You should recover in a safe and comfortable space. That could mean removing yourself from triggering people, places, and situations.
Finding The Right Treatment
Choosing the right treatment facility is a crucial step on the road to recovery.
Are you looking for a rehab campus in Tucson, Arizona to begin your journey on recovery? Turn to Buena Vista Health and Recovery Center. Fully equipped, our team of professionals provides addiction help to anyone struggling with a substance use disorder. Along with a variety of treatment programs, we can help you get your life back.
You can contact us at (800) 922-0095, or go to any of our locations:
CAVE CREEK
(623) 323-1970
29858 N. Tatum Blvd.
Cave Creek, AZ 85331
CHANDLER
(480) 680-0606
3033 South Arizona Avenue
Chandler, Arizona 85248
TUCSON
(520) 436-7860
5151 East Pima Road
Tucson, Arizona 85712
SCOTTSDALE
(623) 323-7986
8171 E Indian Bend Rd
Scottsdale, AZ 85250