Some people think that rehab can magically cure addiction. However, this is not entirely true.
So you may ask, "what does a rehab center do?" It gives you the support, tools, and medications you need to get rid of harmful substances in your system. It also helps you develop healthy coping mechanisms to stay sober.
Recovering from an addiction is a continuous process and maintaining sobriety takes a lot of determination and commitment.
Having good addiction recovery care can help you achieve long-term, sustainable recovery.
What is Self-Care in Addiction Recovery?
As you begin your journey of living a sober life, you need to include self-care in your daily routine.
Self-care is essential in revitalizing your physical, mental, and emotional health. By putting it into practice, you can improve your chances of reaching sustained sobriety.
Having good self-care in recovery from addiction prevents relapse. Learning to care for yourself may be difficult at first, but doing it with compassion and patience can help you overcome addiction.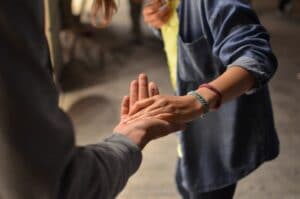 The three types of self-care you can incorporate in your life are:
— Physical self-care – having a healthy diet, drinking enough water, getting complete sleep, doing exercise, and practicing proper personal hygiene
— Emotional self-care – making time for yourself, calling on support when you feel overwhelmed, processing your emotions healthily, and looking for ways to enjoy yourself
— Mental self-care – giving yourself a breather after a busy task, reducing stress levels, and doing activities that clear your mind
Practicing these addiction recovery care tips help you abstain from taking alcohol or drugs. When you have a healthy well-being, you are less likely to look for alternatives that temporarily take you out of reality.
How the Affordable Care Act Affect Addiction Recovery
Some people struggling with addiction cannot afford to enroll in treatment programs. As a result, they have no choice but to postpone therapy or not seek treatment at all.
With the Affordable Care Act (ACA), more drug-dependent people can receive treatment, including those whose substance abuse is just starting.
This healthcare system law can pay for drug and alcohol rehab as well as primary care prevention and management services.
ACA sponsors insurance plans that are sold through an online marketplace known as the Health Insurance Marketplace. Just like private insurance plans, they cover the following services:
— Addiction evaluation
— Addiction treatment medication
— Alcohol and drug testing
— Clinic visits
— Home health visits
— Counseling
— Medical detox programs
This public program can help individuals and their families get the help they need to move forward to recovery.
What factors are important in your recovery?
Here are some fundamental factors that can influence your addiction recovery care positively:
Openness to Change
You can't force a person to go into recovery. They need to have the desire to change on their own.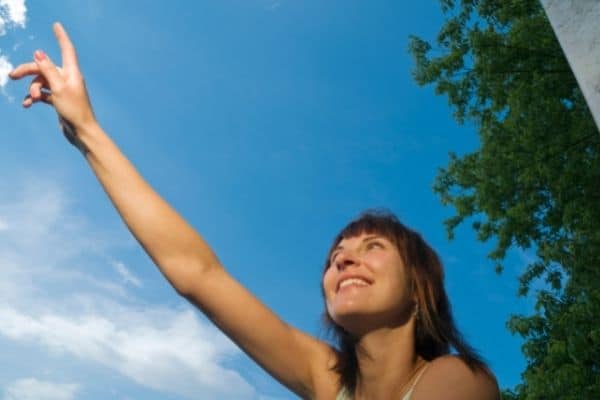 At some point, the person suffering must come to terms that they need help. Change can be scary, but having the willingness to take the first step can help the person immensely.
Belief in Yourself
When it comes to recovery, having belief in oneself is crucial. While this may be challenging to some, know that this is possible.
There may be days when self-doubt creeps in. However, having a clean and sober slate can make you feel stronger and more capable. Building a positive mindset can help you cope with stress without resorting to substance abuse.
Psychological and Emotional Wellness
To have a solid recovery program, you need to maintain mental and emotional wellness. Without addressing the negative thoughts and feelings you have, you can fall back into relapse.
People in recovery whose anxiety or depression isn't treated may not stay sober for long. When things become overwhelming, they may seek drugs or alcohol and re-establish the cycle of use.
Treating the underlying factors of addiction prevents the person from going into a downward spiral.
Support
Surround yourself with people who understand you and what you are going through. This support may come from family and friends.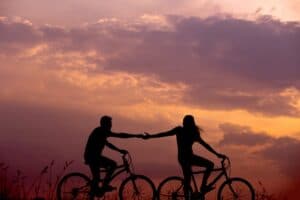 Having someone willing to be by your side and hold you accountable for your actions can help keep yourself on track.
Structured Environment
Having a structured routine and sticking to it enables you to have a successful recovery. Establishing a fixed schedule concerning daily responsibilities can make you busy, helping you resist the temptation to use a substance.
Allotting equal time for school/work, exercise, hobbies, social engagement, meditation, and therapy visits can give you the best shot at long-term recovery.
What does it mean to recover from an addiction?
Everyone's journey to recovery is different. According to the Betty Ford Institute, recovery means having a sober and productive lifestyle.
It happens when alcohol and drug-dependent individuals get the help they need. It brings positive benefits to the person's physical, mental, and social health.
People in recovery may not be actively suffering from the condition anymore, although it can still affect them in some ways. Nonetheless, taking this step allows you to move past addiction.
How can I be successful in recovery?
Recovering addicts must maintain good habits even after they've finished rehab. This includes the following addiction recovery care habits:
Take extra precautions
The first few months after you become clean and sober can be pretty dangerous. You may feel overly ecstatic knowing you're out of active addiction, but a part of you still worries about triggers. You need to be cautious of your vulnerability in the first few months of sobriety.
Surround yourself with good people
Having positive people and influences can also help in your recovery. While it's not always necessary to have new surroundings and new friends, a change of scenery would be nice.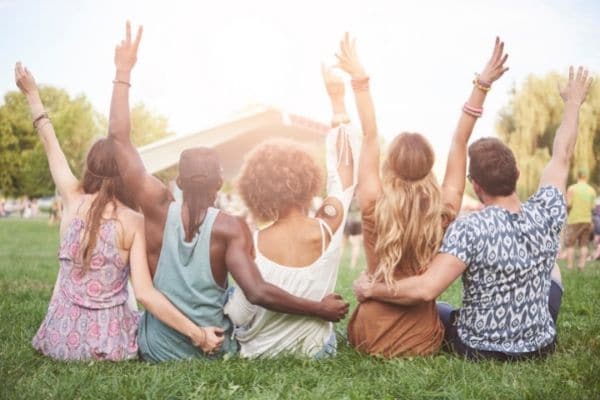 Figure out the toxic relationships that swayed you to use substances and limit your interactions with them.
Always be honest
It will help if you are completely honest with yourself and the people who support you. This includes your sponsor, therapists, doctors, and family members. Also, by being real with them about how you feel, they can keep you safe from the things that have brought you down in the past.
Engage in charity works
Lending your hand to your community can foster emotional maturity. By knowing other people's struggles, you become less self-absorbed and more people-oriented.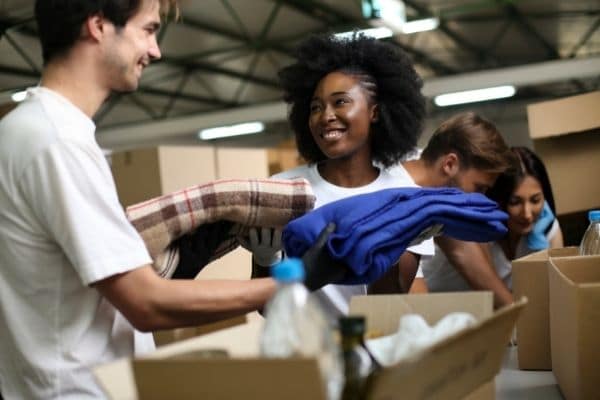 This keeps you humble and grounded, increasing your success in your personal life and recovery.
Take the time to meditate
Having to go through addiction can be emotionally draining. Practice mindfulness meditation to understand your emotions and reduce stress. Doing this can help you have a more meaningful and rewarding care addiction recovery journey.
Take the First Step to Recovery
Addiction recovery is much easier with a sound support system.  So if you or a loved one needs help, we are here for you.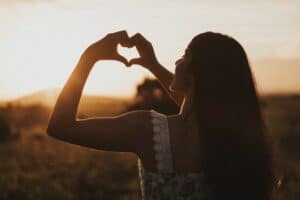 Buena Vista Health and Recovery Centers offer personalized treatment plans and holistic therapies to address individual issues. We assure to provide the best possible quality of care to our clients in a nurturing and supportive environment.
Get started with addiction treatment in Buena Vista.
CAVE CREEK
(623) 323-1970
29858 N. Tatum Blvd.
Cave Creek, AZ 85331
CHANDLER
(480) 680-0606
3033 South Arizona Avenue
Chandler, Arizona 85248
TUCSON
(520) 436-7860
5151 East Pima Road
Tucson, Arizona 85712
SCOTTSDALE
(623) 323-7986
8171 E Indian Bend Rd
Scottsdale, AZ 85250